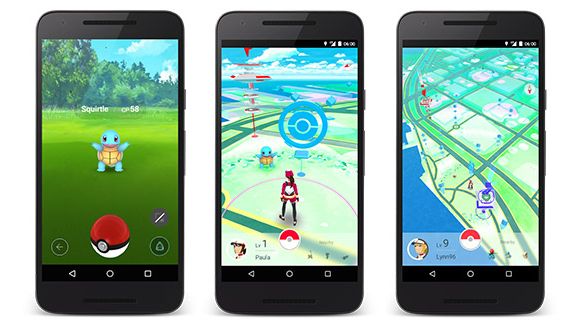 The newest viral app Pokémon Go, a game that features an augmented reality design, has been a huge success. The game has been praised for encouraging players to get outdoors and wander around their local area in search of Pokémon. The downside is that some players have been injured using this app while out and about. Those who have downloaded the game can lower the risk of 
personal injury
 by exercising some caution while playing. Being aware of possible risks is also important.
Using Pokémon Go on the Road
While playing the game, players are required to keep a close eye on their phone in case Pokémon appear.  However, when driving a vehicle it is not safe to play under any circumstances. A driver in 
Baltimore
 recently crashed into a police car while playing the game. Although no one was hurt in the incident, it serves as a reminder to leave the app closed and keep your eyes completely focused on the road while driving.
Watching for Pokémon While Walking
Pokémon Go can be a risk whether players are behind the wheel or on their feet. Players have been hurt playing the game when walking, by tripping on rocks and other objects in their path while looking at their phone. In a recent news story, two men in 
North San Diego County
 walked off the edge of a cliff while playing Pokémon Go. The men survived, but their experience shows the potential hazard of walking around without paying attention to your surroundings while looking for Pokémon.
Go Pokémon Hunting Without Getting Hurt
Those who want to play Pokémon Go without ending up at the doctor's office or in the hospital should take some extra steps to stay safe. These include looking away from the screen often and being aware of your surroundings at all times. Doing so helps reduce the risk of falls and trips when you're playing while walking around your neighborhood or town. Avoid the temptation to open the app when you're behind the wheel of your car. Even if you only plan to check your phone for Pokémon at red lights, the game can distract you from paying attention to other vehicles, which can increase your risk of being involved in a collision. If you have been hurt while playing Pokémon Go, please contact our offices to speak to a personal injury attorney or request a free consultation.
Source
Image credit: www.techradar.com
http://blogs.findlaw.com/injured/2016/07/playing-pokemon-go-is-causing-real-injuries.html
http://www.latimes.com/local/lanow/la-me-ln-pokemon-go-players-stabbed-fall-off-cliff-20160714-snap-story.html
http://sanfrancisco.cbslocal.com/2016/07/20/pokemon-go-player-police-car-crash-caught-on-camera/